Community Support
Exertis is proud of our long history of community involvement both in our fundraising charity work and our employees volunteering their time.
Acting locally
Across the UK, our offices are involved in activities to support local communities and charities. Moreover our employees are involved in fundraising and giving their time and effort to supporting local campaigns.
Nick Foster raises £4,000 running the London Marathon for Naomi House
Exertis' very own HR Director Nick Foster raised an impressive £4,000 for Naomi House by running this year's 2016 London Marathon. The race which took place in April 2016 inspires record amounts for charities of all sizes. Nick choose Naomi house as I've always been impressed by the great work the staff and volunteers do at Naomi House, it's such a worthwhile cause and the Hospice run on the goodwill and donations of the local community. It gave me a boost to know I was running for such a great cause.
Nick ran the marathon in a very noteworthy 4 hours and 45 minutes, which is a personal best. Well done to Nick!
TechAid project raises £60,000
Exertis recently donated £60,000 to The Sabre Trust, an independent education charity, to help fund a Centre of Excellence Kindergarten at OLA Teacher Training college in Ghana and build an outside learning space in the playground near Elmina, Ghana. With the aim to help Ghanaian children receive the best possible start to their education and have a brighter future.
On the 18th of February 2016, 12 channel members flew out to Ghana to help build an outside learning space in the playground at the OLA Kindergarten Centre of Excellence. Over a two day period, and helped by a team of four local artisans, the group dug out hard ground with pick axes and spades to create eight tyre tables which double as educational tools, designed a maze and dug out a canoe as playground equipment.
The trip was a success – to find out more on this project please visit the TechAid website to find out more.
The Exertis Directors are getting on their bikes for charity!
Sixteen directors and vendors will be cycling around the Isle of Wight on 6th October 2017. This will see them cover up to 86 miles and over 6000ft of ascent, in a single day!
All of this is to raise money for Exertis chosen charity Naomi House and Jacksplace. So we are asking you to dig deep and kindly sponsor our directors to complete this ambitious challenge.
The Exertis staff are also supporting this campaign and we are aiming to raise in excess of £30,000 for Naomi House and Jacksplace, which will go a long way to helping the lives of the children and their families that the charity supports.
Directors' Cycle Itinerary
Option 1: Circular, anti-clockwise, route from East Cowes - 61 miles
Option 2: Additional 25 miles taking in Carisbrooke Castle and Newport
Total Distance: 86 miles
Please dig deep and raise help the directors raise £30,000 for two very deserving charities http://uk.virginmoneygiving.com/team/exertis2017
Exertis sponsors local Lancashire football team
"Parents and players can see that Exertis are giving back to the community and that has gone down really well."
Exertis is the proud sponsor of Rosegrove Football Club Under 6's team; with 19 local children overall, the teams have friendlies all over Lancashire. The Lancashire Football Association states that children are not allowed to play competitive football until they reach Under 7's. This means that the upcoming year is all about preparation and having lots of fun.
The team is coached by Exertis' Stewart Macgregor from General Sales North. His son Louie is a part of the team and Stewart is currently working towards his Level 1 coaching badge.
Stewart says "Exertis sponsoring the team has increased awareness in the local community which has gone down really well."
Stewart goes on to tell us, "The club is self-funded so things can get a little tight when it comes to new equipment and kits. Our team might not have been able to get kits. Exertis made it happen and the kids loved them. They had loads of fun picking their own numbers and they enjoy feeling and looking like part of a team when they all wear the same."
Exertis wish the kids at Rosegrove Football Club all the best for the season. To find out more about this special team please visit www.rosegrovefc.webs.com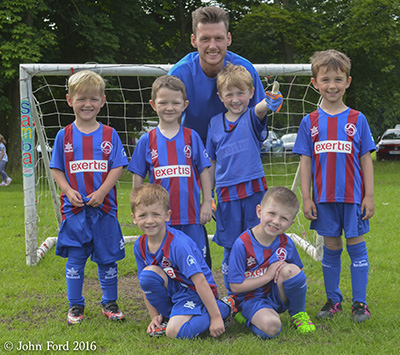 Bury Children's Hospice Donation
In 2015, we supported Bury Children's Hospice Grace's Place with a donation of £16,000, paying towards medical supplies and equipping them with games consoles.
Grace's Place is a specialist hospice for children suffering from cancers, neurological illnesses, genetic illness and physical disabilities in North Manchester. The hospice's mission is to create a beautiful, peaceful, safe environment for families with children who have life-threatening or terminal illness.
Exertis Sends the Gift of Technology to Morocco
Sarah Ahmed, our Exertis Altham receptionist travelled 1,528 miles to Agadir in Morocco to bring the gift of technology to a local orphanage. Sarah's journey began back in December 2014 when she began working with The University of Central Lancashire (UCLan) to collect clothes, books, shoes, games and toys for the orphanage. This year Sarah took ten brand new, state-of-the-art Lenovo laptops with her which were kindly donated by Gerry O'Keefe on behalf of Exertis UK.
"The 10 laptops that Exertis donated have provided the children with a sense of hope for the future. In addition to the laptops, UCLan have agreed to fund yearly internet for the orphanage and build a computer room which will be maintained by engineers from the UK."
On behalf of Exertis UK, we'd like to say massive congratulations to Sarah and UCLan for all of their hard work and the contribution they have made towards improving the lives of the 37 orphaned children involved.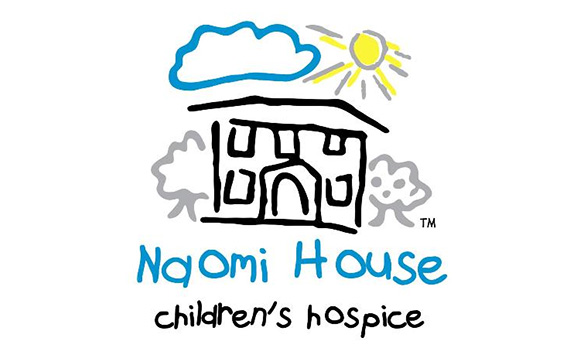 Exertis rides 100 miles and raises £3,000!
A team of Exertis employees cycled 100 miles around London this weekend and raised £3,000 for local charity Naomi House hospice. Keen triathletes Gareth Thomas, David Krol and Simon Slater cycled past many of London's famous landmarks to raise money for the local and chosen charity.

Naomi House Hospice provide expert hospice care to more than 280 life-limited and life-threatened children, young people and their extended families from Hampshire, Wiltshire, Dorset, Berkshire, West Sussex, Surrey and the Isle of Wight.